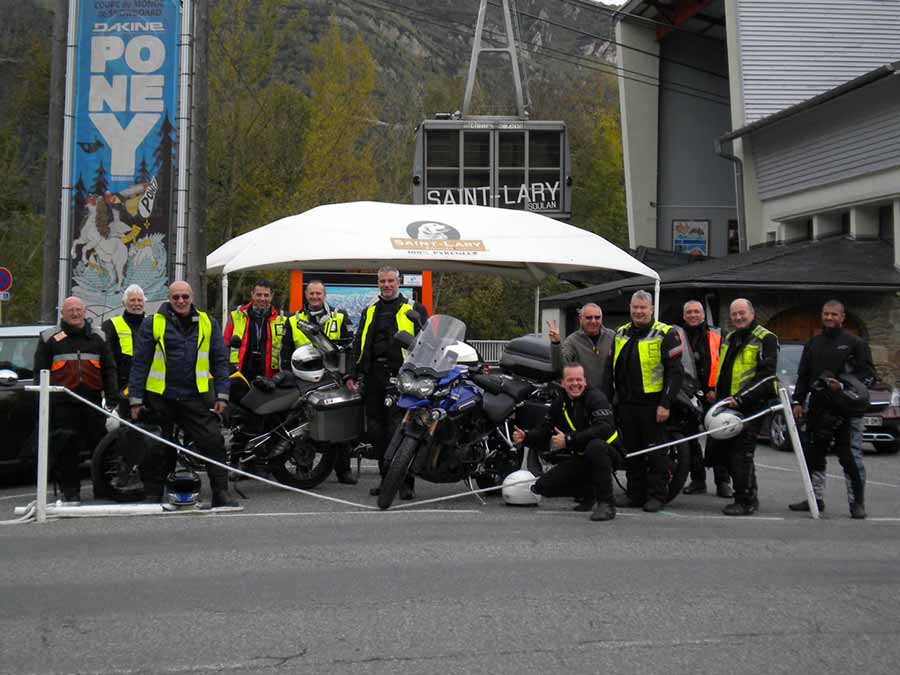 On the 3rd Sunday of the Month there is an organised group ride out or social ride. The start point and time is set by the ride leader and is communicated prior to the ride taking place in the monthly newsletter and by e-mail circulation. Note the start time is the time they leave!
There will an Observer who is nominated as "The Leader" and another who is "Tail End Charlie". The group ride as one group using the "drop off" system *. As the leader approaches a junction he will indicate to the person following to stop in a safe position, it is the role of this person to indicate to those following the route the leader has gone. The "Tail End Charlie" will allow the person stopped to pull off to re-join the group ahead. Adhering to the principle of "keep on the main road" unless indicated to the contrary you will not get lost and lose the group, and negates the necessity of keeping the group in view ahead, hence you can ride at your pace and not take risks when trying to "catch up".
The length of these rides varies with some being all day rides and others being shorter, typically finished by early to mid-afternoon.
Although guidance is not the principle aim of these days riders are expected to ride to a good standard reflecting the principles of advanced riding. If you are a less experienced rider then riding with riders of a good standard will influence your style and your use of the system.
The Leader and "TEC" have a responsibility to monitor the ride and anybody whose riding can be improved will be offered appropriate guidance in an informal but constructive way.
During the summer months there are group lead Wednesday evening rides which sometime end at a pub where there is an opportunity for a meal.
Throughout the year there are other rides advertised both local and abroad, in recent years there were trips to Valencia, Assen (MotoGP), Normandy, Le Mans (MotoGP), Assen (WSB), the annual motorcycle show at Milan. For the more adventurous a trip to Europe's longest Zip-wire in North Wales has featured as well.
* For more information on the drop off system please see the section on Group Riding